PRIVATE, SEMI-PRIVATE & CUSTOM SMALL GROUP COACHING
Why should runners train? To achieve goals and be competitive at any age. Performance training will help you smash your goals and be happier. To remain healthy. Running is a cyclic, repetitive sport which can often lead to overuse injuries such as tendonitis, and bone stress fractures. Strength training helps to fortify your bodily structures so that it can better handle this stress. Increased speed reserve. Strength training, running drills, and plyometrics allow runners to run faster over longer distances. Better running economy. Performance training can help improve your posture and efficiency, meaning that you will use less energy with each stride. Train by yourself, with 1-2 other friends, or in a small group of 4-6. Scroll down for other group options.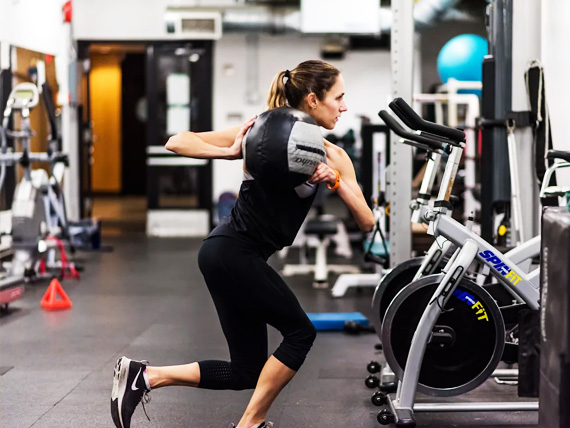 Prefer training in a group? Join our 'Stronger Runner' training groups, where you can have fun, keep each other accountable, and get #better together. We welcome trainees of all abilities, no matter what the goal: 10k races or Marathons. If you're even just hoping to live an active lifestyle without getting hurt in the process, we will train you the best way we know how – like athletes.