At Saltus, our vision is you living life to the fullest through athletic achievement.  Our role is to help you develop the physical literacy, athleticism, and mindset to achieve your goals. Through the use of science-driven training methods, we'll help you remain injury-free, and performing to your fullest potential.  Confidence, autonomy, and greater life enjoyment are some of the side effects of discovering what your body & mind are capable of.  Our culture of discipline, excellence, and hard work, while having fun along the way will get you there.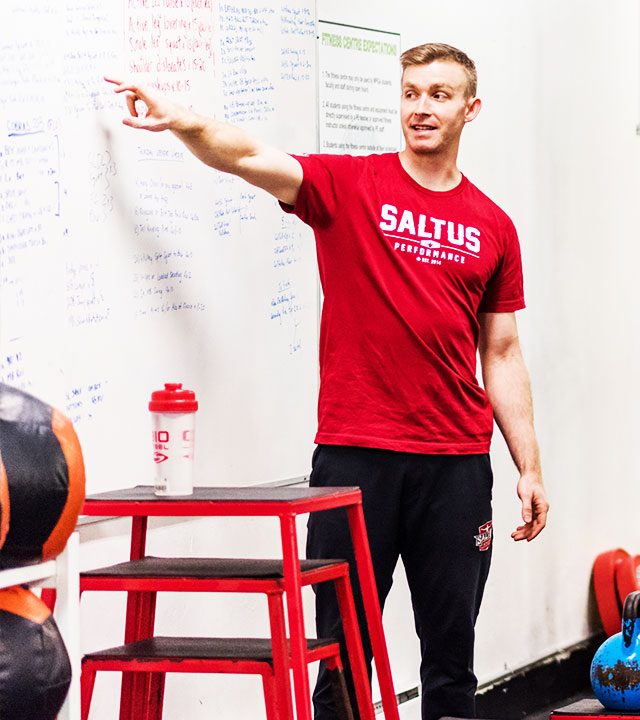 MKin, CSCS, FMS 2, FRCms, RMP 2
With a passion for helping athletes achieve their goals in sport, Sean founded Saltus Athletic Academy with a vision of developing physically and mentally tough, well-rounded, fundamentally sound athletes via scientifically proven strength & conditioning training. Sean has experience working athletes from the elite youth athlete, to the NCAA Division 1, CIS, National and Professional Level athlete in sports such as basketball, soccer, volleyball, soccer, rugby, hockey, swimming, track & field, rowing, karate, and triathlon. He has also had the opportunity of participating in the annual fitness testing for the Vancouver Canucks. Sean has been a contributing writer for NorthPoleHoops.com, and is the strength & conditioning coach for West Point Grey Academy.
Miguel graduated from the University of British Columbia in 2016 with a Bachelor's degree in Kinesiology. In his time working at Saltus, he has worked with athletes at the national team, professional, university/collegiate (NCAA division 1, USports, CCAA), Masters, high school, youth, and general fitness populations. He chose this profession because of his keen interest in achieving the most out of one's genetic potential, and improving the culture of physical preparation both in Canada and his home country of the Philippines. Whether you are a professional athlete or weekend warrior (and everything in between), he believes you can train with a high performance mindset.
Ali is a Certified Strength & Conditioning Specialist (NSCA-CSCS), kinesiologist, personal trainer, and avid cross country runner and triathlete with national and international competition experience. Ali is passionate about helping athletes and clients achieve their potential in sport and in life. Ali's philosophy aligns perfectly with Saltus' as he believes that anyone with a desire to move and improve their physical and mental fitness is an athelte.
With experience as a sailor in the Royal Canadian Naval Reserves, Ali also understands how to develop the discipline necessary for you to accomplish your goals.
Along with his CSCS, Ali also holds the following certifications and qualifications:
-Bachelor of Kinesiology (UBC)
-FMS Level 1
-Fundamental Movement Skills certified
-NCCP Triathlon Community Certified Coach