PRIVATE, SEMI-PRIVATE & CUSTOM SMALL GROUP COACHING
Why should adults train with intent?
To achieve goals and be competitive in sport at any age. Playing your best gets you into a 'flow state', or in 'the zone'. Every sport is more fun when you are in the zone
To remain healthy. Nagging injuries become more common as you age. Performance training helps to keep you functioning optimally. Put up a fight against Father Time.
Increased athleticism. Athletes who want to jump higher, sprint faster, cut harder, and be unmovable need to train hard. Plain and simple. It is never too late to relive your glory days.
Look and feel better. Proper training regulates your hormones to keep your energy up. Hard work also helps build a physique that will make you feel confident: from the office to the club. Train by yourself, with 1-2 other friends, or in a small group of 4-6. Scroll down for more group training options.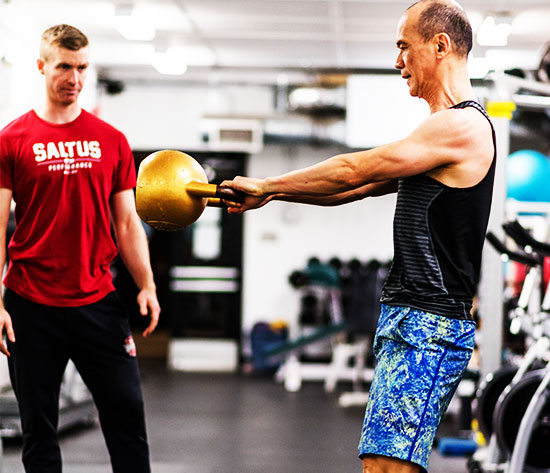 Prefer training in a group? Join our 'WEEKEND WARRIOR' training group, where you can have fun, keep each other accountable, and get #better together. We welcome trainees of all abilities, regardless of the goal: rec league basketball, hockey, volleyball, or simply looking better at the beach. If you want to live an active lifestyle without getting hurt, we will train you the best way we know how – like athletes.
Have an entire company that wants to get better? No problem! We provide mobile training services for companies looking to develop healthier and more productive employees. We are also happy to host you at one of our facilities.