Get private training, but with greater convenience and the energy of a group
At Saltus Performance, you will always get high-quality professional training to take your performance to the next level and achieve your goals.
We are excited to share our new optimized Semi-Private Training approach to deliver an exceptional private training experience with super-flexible scheduling at a fraction of the cost.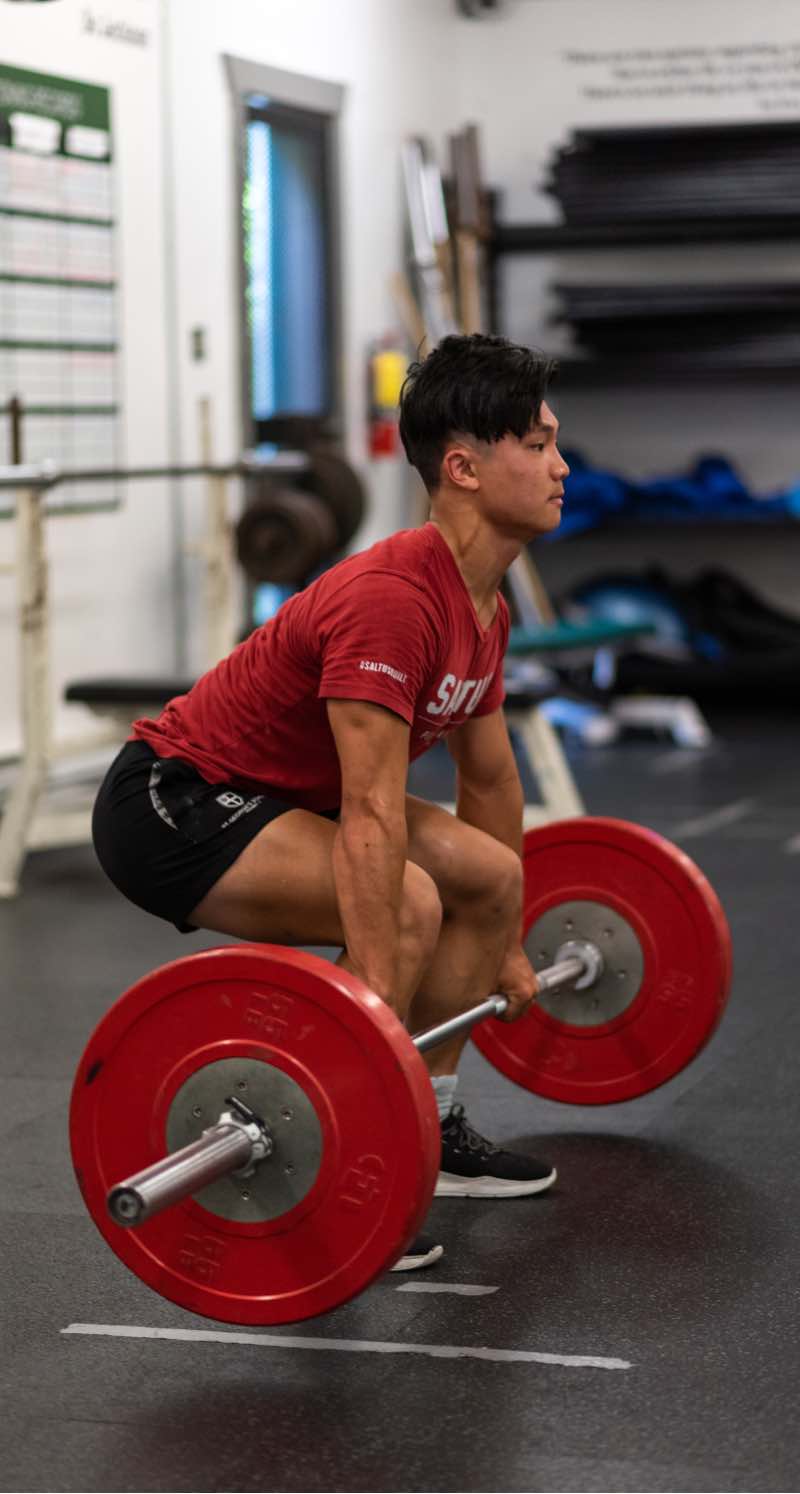 Why Semi-Private Training?
Two words: superior results
Personalized attention: With a maximum 5-to-1 client-to-coach ratio, you'll receive the same amount of coaching attention as you would with private training.
Customized programming specifically designed for your strengths and weaknesses.
A more intimate and focused environment compared to group training & classes, which supports increased motivation and holds you accountable.
A greater feeling of community compared to private 1-on-1 training
Scheduling flexibility: work out at times that are most convenient for you, with greater freedom to change your times as your schedule requires
We've crafted the perfect blend of time flexibility, fully customized programming, high attention-to-detail coaching, and cost savings.
Step 1: Sign up for a Performance Assessment
One of the first pillars of high-performance training is measurement. If you're not assessing, you're just guessing. Real results start with real data.
Step 2: Choose your training frequency
You can train as often as you like, but you need to choose what frequency you want to train. You can train 4, 8, 12, 16 or an unlimited number of times each month.
Step 3: Review your onboarding package
You'll receive a custom training program, along with access to two apps that will make scheduling sessions and tracking your progress easy, and additional information to help you get up to speed.
Step 4: Book your sessions and show up to train
Follow your fully customized program delivered to your mobile phone via TrainHeroic. If you require specialized attention, we will work with you to schedule you in the best time slot to receive the coaching you need to succeed.
At the beginning of every month, you will receive an new personalized training plan
Initial Performance Assessment + Report: $175*
Every new Saltus client starts with a thorough 1-on-1 performance assessment. We will use our assessment findings to design an individualized training program executed in a semi-private training setting. Using our complete line of state-of-the-art VALD Performance testing equipment, we will measure various performance metrics, including:
Vertical jump
Upper and lower body strength & power
Linear and change of direction speed
Reactivity
Eccentric hamstring strength
Isometric strength
Stability and balance
Movement screen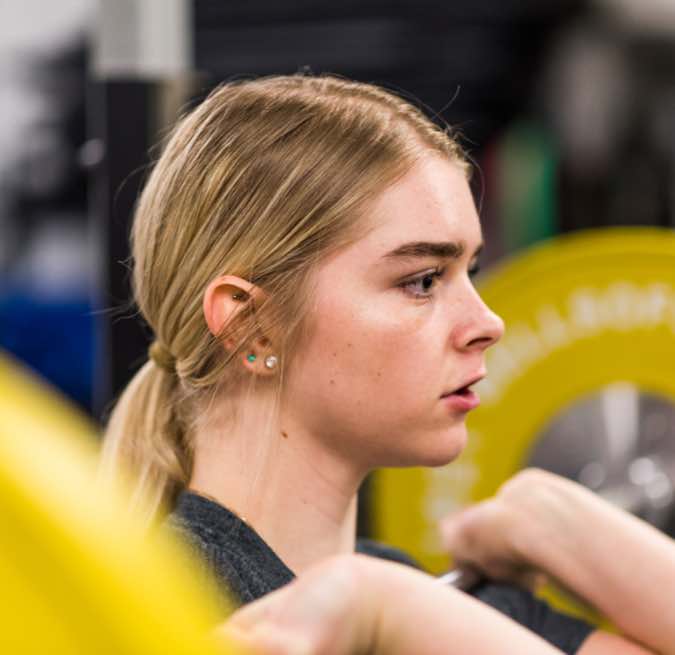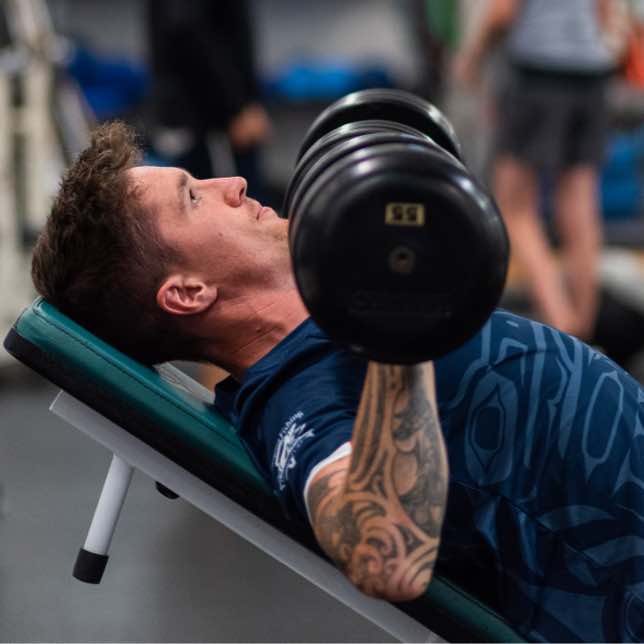 Monthly Training Frequency Options
Sessions are 60 minutes, but you can start up to 10 minutes earlier and stay up to 10 minutes later than your scheduled time, allowing 80 minutes to complete your session. All options ensure that there is a trainer for every 3-5 athletes to ensure everyone gets quality personal attention. You will be automatically billed on the 1st of each month, and all prices are GST applicable.
Sessions Per Month Pricing
If you absolutely need to attend on a drop in basis, you can do so for $70 a session. Click here for more details.
Absolutely! We offer a special 2 weeks of unlimited semi-private training trial for $99.
What else do I need to know?
Do I need to sign a contract when registering for the semi-private program?
You do not need to sign a contract other than our standard liability waiver and company policies, however, we do ask that you make at least a 2-month commitment each time you newly start or restart the semi-private program. Failure to commit to 2-months, unless otherwise agreed upon, may result in future participation in our semi-private program coming under scrutiny.
Can I attend on a drop-in basis?
We offer drop-in sessions for $70+GST on a case-by-case basis.  If you are in town for a limited period of time or are a private training client looking to workout during a semi-private timeslot, you may qualify to attend on a drop-in basis. If you are looking to attend just one session to go over technique in-depth, we have private training sessions that would be more suitable for your needs.
How easy is it to cancel the monthly semi-private training plan?
Simply send us an e-mail and we'll be happy to stop all future automatic payments until you're ready to return. However, we require 1 month's notice prior to your next billing date (1st of the month) to cancel.
Please note that upon returning, you will first need to undergo a performance assessment prior to receiving your program, unless otherwise agreed upon.
What is your cancellation policy for semi-private sessions?
We require that you cancel your session 12 hours prior to the session start time, otherwise that session will be deducted from your monthly session allotment. You may cancel within the Saltus Performance or Mindbody apps. This policy is to ensure that all of our clients have an opportunity to book sessions with us and to respect our coaches time.
What if I can't make all of the sessions I've signed up for in 1 month?
We recommend selecting a number of days that you're confident you'll be able to use.  If you have any trouble fitting your days in due to extenuating circumstances, your sessions will roll forward for you to use in the future as long as you are still enrolled in our semi-private program.  Ex. If you are enrolled for 4 sessions/month and you have 2 sessions remaining at the end of the month,  you will have 6 sessions available to use the following month.  If you cancel your plan when you have 2 unused sessions, you will forfeit those 2 sessions. You may use your sessions at any point in the month, and are not restricted to a certain amount of sessions each week. I.e If you sign up for 4 sessions per month, and go on vacation for 2 weeks, you can use 4 sessions within a 2 week period.
How does the Saltus semi-private program work?
Every client begins with a thorough 1-on-1 performance assessment, which will also include a discussion related to training goals and injury history. We will take the information gathered through the performance assessment and goal review and create a fully customized program for the client to follow. Future programs will be generated based upon your performance in the previous program, and through feedback delivered to Saltus Performance coaches.
How many people are in a semi-private training group?
We allow for a maximum of a 1:5 coach-to-client ratio, and aim for a 1:3 ratio. Saltus Performance management will communicate with clients who may need more coaching attention as to what times will be the most ideal for them to attend.
How is the program delivered?
Your program will be delivered to you at the beginning of each month. We build all of our programs within the TrainHeroic app, which is available for download on iOS and Android. You'll login to the app during your session, follow along with your program, and record what you have completed. All of the exercises featured in your program will include video demonstration, so you'll be able to review your program beforehand.
How are semi-private training sessions supervised?
Our semi-private training program offers a nice blend of the attention to detail that you'd expect during a private training session (including entirely individualized training material), and the improved training environment that comes with a team training dynamic. Saltus Performance clients are introduced to their individualized programming in a one-on-one coaching format and will eventually transition into our traditional 5:1 client-to-coach training format once they've demonstrated an understanding of the material and proper execution. All clients in the gym train under the supervision of the coaching staff at all times and will continue to be so regardless of how much experience they have within the semi-private program.
What if I (or my child) need more attention?
Initial dialogue between the client, parent/youth and Saltus management, along with the initial assessment will help us determine how much coaching attention you will need at the outset of your training with us. Once you've received your first program, we will work with you in a 1:1 or very favourable coach-to-athlete ratio environment to ensure that you are comfortable with the material, the execution, and the training environment. For very young athletes, or for those with a steeper learning curve, we suggest inquiring with us about our private training, or custom semi-private training options.
How is coaching assigned?
We employ a staff of strength and conditioning specialists that supervise our training floor in a team-based approach. This means that beyond the initial assessment, Saltus Performance clients will engage with the entire team during any given training session. We structure our schedule to ensure that we never populate the gym to exceed our maximum of a 1:5 coach-to-client ratio.
What does a program consist of?
Each program is 4 weeks in length, and each session is designed to be completed in roughly 60 minutes. The content of your program will depend on your training goals, performance assessment, and on-going performance + feedback. Programs may include a warm-up and speed, plyometric, power, strength, and conditioning.
How often are programs updated?
Programs are delivered at the beginning of each month and are 4 weeks in length.
Which location is the semi-private program available at?
Currently, our semi-private program is only available at our West Point Grey Academy location at 4180 West 4th ave.
What are the available hours to train?
The hours available for our semi-private training program are: Mon through Friday: 4:30pm-8:00pm Sunday: 9:00am-1:00pm Please note that you cannot start 10 minutes prior to 4:30 pm timeslots, and cannot stay later than our sessions finishing at 8 pm.
How long is each training session?
You will book a 60-minute time slot each time you come train. You can begin training 10 minutes before your allocated start time, and finish your training 10 after your allocated 60 minutes have expired. Therefore, if you need extra time to finish your session, or if you need to arrive late or leave early, you'll have plenty of time to finish your training session.
How do I book a time slot?
You may book a timeslot through our 'Saltus Performance' app, available for iOS and Android.
How far in advance, and how close to a session time can I book?
You may book a session up to a month in advance, starting on the 1st of each month. You may book a session up to the session start time, however we recommend booking with as much notice as possible to secure your spot. If there are sessions with no bookings as it gets closer to the start time, we reserve the right to cancel that session, so we advise you to book ASAP.